MISTRAS Rope Access Services
For the Wind Industry
Rope Access Services: Wind Energy Inspection, Maintenance and Repair
MISTRAS Rope Access specializes in inspection and maintenance of utility-scale wind turbine blades and towers using industry-leading rope access capabilities. MISTRAS rope access teams provide expedient and cost-effective service because they don't rely upon lifts or cranes to complete most work. The work is completed safely, efficiently and economically with a focus on minimizing downtime of the asset. MISTRAS certified technicians are committed to professionalism, quality and exceptional customer service.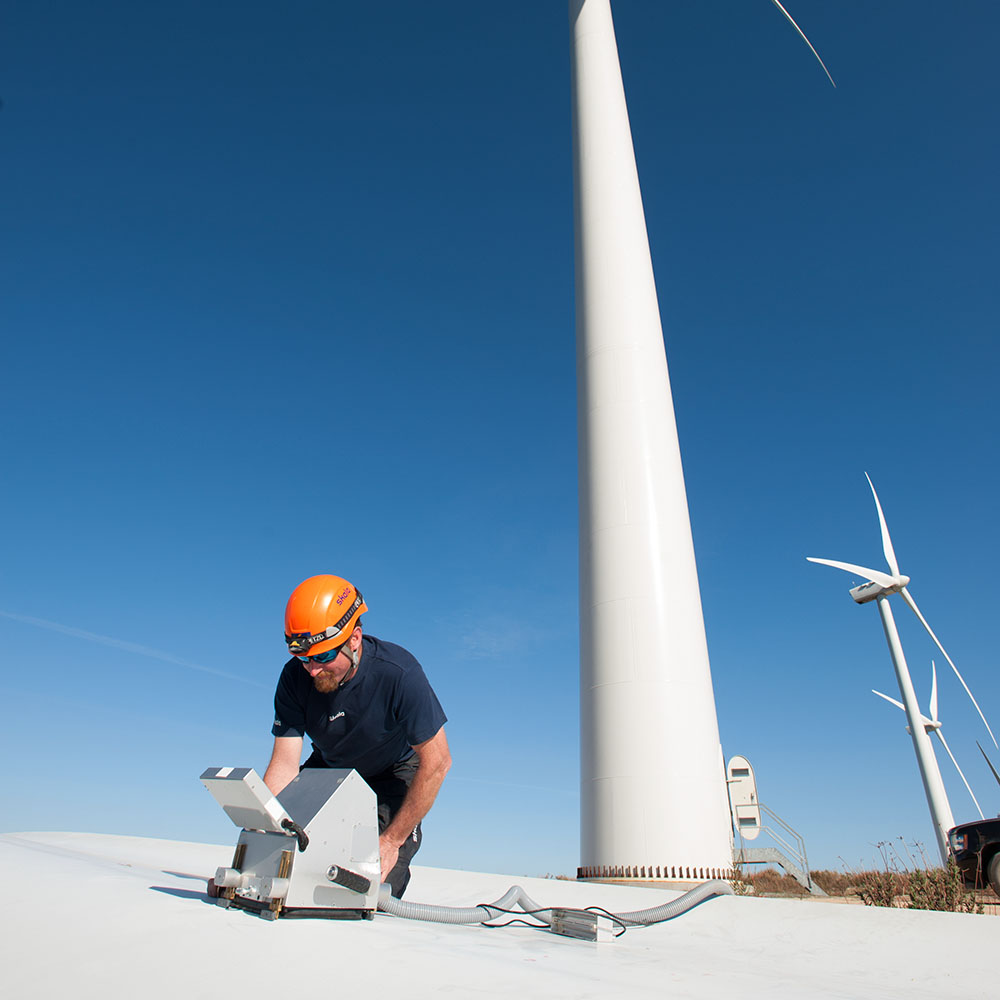 Blade Services
MISTRAS blade technicians take pride in delivering quality blade inspection and maintenance services including:
• Internal and external inspection
• Laminate and coating repair
• Construction assembly support
• Inspection and installation of lightning protection systems
• Repair and installation of blade protection and aerodynamic systems
Tower Services
MISTRAS Rope Access technicians provide cost-effective maintenance and repair services for wind turbine towers including:
• Internal and external inspection
• Internal and external cleaning
• Tower flange sealing
• Dent removal and coating repair
• Torque testing of landing bolts
• Bus bar service
The MISTRAS Rope Access Team
MISTRAS Rope Access Technicians have been engaged in rope access work since 1994 and wind energy services since 2003 - building experience with nearly every major utility-scale wind turbine manufacturer in the world. Our people are chosen for their technical expertise and their positive attitude consistent with our values. Each team member undergoes world-class technical training in rope access and specialized disciplines such as inspection and composite technology.
---